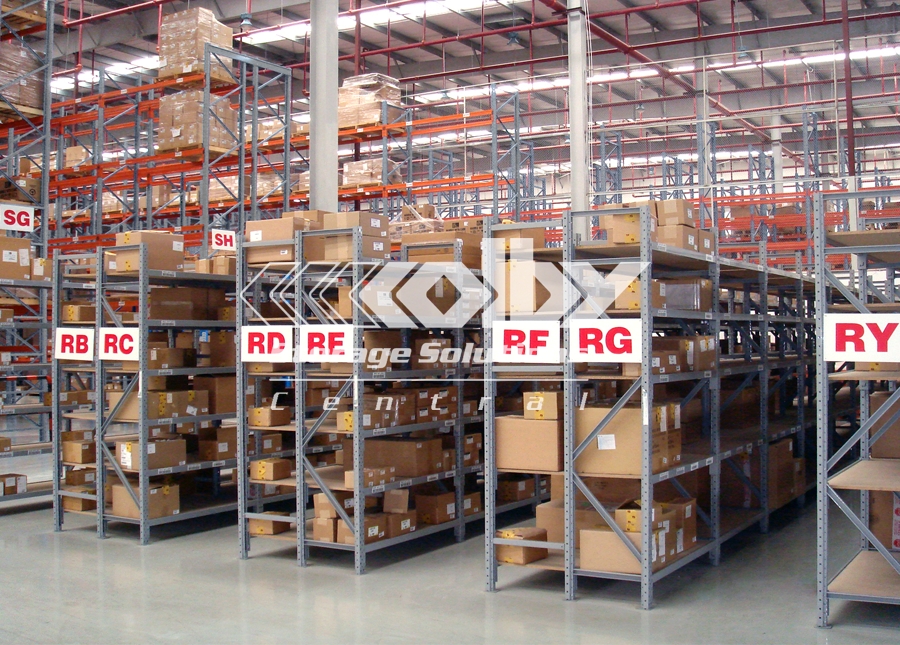 Longspan Shelving

Long Span Shelving can be used as heavy-duty shelving or light-duty racking, depending on the application. It is a complete storage system ideal for warehouse, retail and industrial storage applications.
These typically include automotive and other spare parts, hardware, bulk retail and general purpose carton and archive storage.
Longspan was developed in response to customer demands for a storage system that is more economical than racking-based systems, but with greater load carrying capacity than conventional light-duty steel shelving.
Longspan can be configured to suit virtually any type of storage requirement, not only giving users greater flexibility when it comes to the design and configuration of the system, but making it is much more cost-effective.
A strong section design with uprights providing secure and safe storage
Upright profiles meeting Australian design standards
Modular steel shelves available in a variety of sizes to suit frame width and depth
Stiffeners integrated into shelves minimising deflection and ensuring optimum load bearing capability
Economical tubular "step beams" in depths of 60 mm and 80 mm suitable for recessed particle board or steel mesh decks
A face on the beam that protects the front edge of the shelf and displays a clean appearance
3-tang connectors fitting securely into uprights, providing stiff and secure connections for longitudinal frame stability
Shelf giving extra strength in long span applications up to 2.4 metres, while retaining strong load carrying capabilities up to 300 kg per shelf
Frames available in a variety of depths from 450 mm up to 1200 mm.